By Bethany Brown | The Candance Group | @thecadencegrp
You've finished your book, your files are prepped, and you are ready to publish. Congratulations! But, wait! Before you hit that nice big "Publish" button, here is a handy list of items to check, double-check, and triple-check to avoid delays in publication and keep an eye out for some common publishing mistakes.
Interior:
Check all running heads and page numbers to make sure they appear appropriately printed on your proof. Keep in mind that industry standard has no page numbers on blank pages or chapter openers, and page 1 generally starts with a Prologue, Introduction, or Chapter 1.


x

Crosscheck that your table of contents (TOC) matches your interior. If you've had significant changes during the editing/proofing process, you'll want to make sure your TOC lines up appropriately.


x

Crosscheck any links in your eBook. Make sure your TOC links appropriately, as do any websites and/or notations, footnotes, or endnotes found in your book.


x

There is no e after the g in Acknowledgments. Well, there is, but not in book publishing!


x

If your book includes photos, art, or illustrations, be sure you check each one individually to make sure they are printable and meet specs.


x

If you are uploading the files yourself, make sure your interior file meets all of the specs required by your print-on-demand (POD) or self-publishing company. All companies provide a file preparation guide—make sure you or your designer have thoroughly reviewed it and have met their specs exactly.
Front Matter/Copyright Page:
Be sure that all appropriate ISBNs are listed on your copyright page – this includes softcover, hardcover, and eISBN.


x

Include any disclaimers as needed. This can be very important for books that deal with medical advice. Consult an attorney for exactly what language you need to use.


x

Include your Copyright year and author name on your copyright page.


x

Make sure your publisher name and location is also included on your copyright page.


x

While not required, it is standard practice to include cover and interior design by DESIGNER.


x

Be sure that you have a title page – this should be the first page in your book. A full title page is required—your copyright page ALWAYS falls on the back side of the full title page.
Cover:
Check for typos! Always remember to put the content on your front and back cover through the same vigorous editing process as your interior.


x

Is your price listed on your back cover?


x

Make sure you have a barcode that has your ISBN embedded and, if you have brick and mortar retail goals, your price embedded as well.


x

If appropriate, include a (brief!) author bio on your back cover. This generally should be no more than 3-4 sentences in length and should highlight your professional accomplishments (nonfiction) and/or writing experience (fiction). End your bio with the city/state in which you currently reside. Local bookstores are more likely to take a chance on local authors.


x

Your title and author name (last name only is fine) MUST be on your spine. If you have a publisher logo, make sure that's also on your back cover and also anchoring your spine. (For that matter, it belongs on your copyright and title pages as well).
Setup Checklist:
Make sure you have your Title and Subtitle EXACTLY as it matches your cover and title pages.


x

Do your due diligence on appropriate BISAC category. One of the great benefits of self-publishing is you can test a category. Dig deep! Books in "General" categories are going to be up against a ton of competition. Narrow your category as much as possible to find your reader and make your book easier to find.


x

Understand your pricing strategy – remember, you're pricing your book to sell, not to make the most money! Research your category and what readers in your category are willing to spend. Pay attention to size, length, and authors (bestselling authors may be able to price a little higher than newer authors).


x

If you have brick and mortar retail goals, be sure that you are setting your book as returnable and at a standard industry trade discount.
Remember, taking an extra day to run through this list and triple-checking your files will help save on significant delays (and potential errors) down the road. Finally, ALWAYS order a printed proof before you release the book for sale. This is a vital step that adds 7-10 days to your publishing process, but holding a book in your hand and reviewing it is well worth the extra time.
---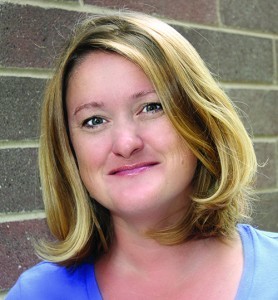 BETHANY BROWN is the President of The Cadence Group, a design, editorial, marketing and book coaching provider to the publishing industry. With a background in traditional publishing by way of Adams Media and Sourcebooks and close to a decade of working directly with authors and small presses, Bethany understands the challenges (and benefits!) facing self-publishers and indie presses today.  She lives just outside of Chicago with her husband Steve and her dog Popeye.