Originally posted to City Book Review on 3/23/17
By Morgan Rath
You've finally done it! That young adult novel you've been working on for what feels like forever is finally finished and ready for print! So, now what? How do you make your book stand out amongst the crowd? Here are some tips of what you can do visually and rhetorically – wording and language – to make your book appeal to YA readers!
Visually: Avoid cover designs that include people. One of the best parts about reading is the opportunity readers have to imagine what the scenes, characters, etc., would look like based on what the author provides. By including a person on the cover, you are limiting the reader's ability to picture themselves or others in a title role.
Here are a few examples of cover designs that nail it:
The Red Queen series by Victoria Aveyard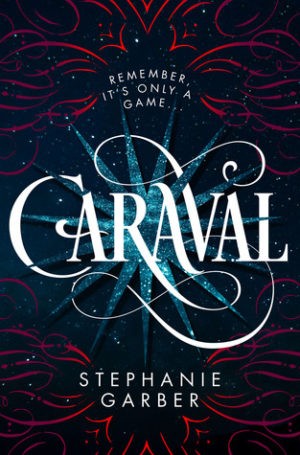 Caraval by Stephanie Garber
The Sun Is Also A Star by Nicola Yoon; and Anna and the Swallow Man by Gavriel Savit.
Rhetorically: When it comes to marketing books to young adults, appealing to emotions – or pathos – is the most effective.
The strong appeals to emotions help solidify the ads in our memory. For example, who could forget when Apple won us over with a Frankenstein just trying to get along with his fellow village folk during the holiday? Or the teen who created the family video on her iPhone? *wipes tears away*
OK this is all fine and grand, but, as an author, how do you invoke emotion in your readers before they even open your book? The language used on the cover and jacket flaps are the perfect way to appeal to a reader's pathos. A big emotion that YA reads tap into: female empowerment, which makes sense because women are more likely to read books than men (PEW Research Center, 2016).
Here are a few snippets from book descriptions that got it right:
Other Broken Things by C. Desir: "Now, in order to make a different kind of life, Nat must pull together her broken parts and learn to fight for herself."
Daughter of the Pirate King by Tricia Levenseller: "But not to worry for Alosa has a few tricks up her sleeve, and no lone pirate can stop the Daughter of the Pirate King."
The Valiant by Lesley Livingston: "Princess. Captive. Gladiator, Always a Warrior…The Valiant recounts Fallon's gripping journey from fierce Celtic princess to legendary gladiator and darling of the Roman empire."
Of course, it's important to monitor these trends, as they are constantly changing and evolving. The key is to keep these various rhetorical and visual techniques in the back of your mind as you are looking at cover images and jacket copy. So next time you are on your lunch break, take a walk over to the nearest bookstore. See what other YA authors and traditional publishing houses are doing to make their books stand out to readers.
By doing this, you will find that you are in the loop and ahead of the game when it comes to these changes in visual and rhetorical methods for marketing books to young adults.
Now for the SparkNotes version! Here are four quick tips to send you on your way:
When designing a cover, opt for objects over people.
Use language that appeals to the #girlboss trend.
Visit the YA department of your local bookstore as much as possible to keep up with trends.
Follow the big YA publishers on social media to see what verbiage and images they are using to promote their reads.
---
MORGAN RATH is a publicist at BookSparks. She works with a combination of indie and traditionally published YA authors to develop strategies and copy that will entice their respective audiences. Her previous experience includes an internship with the trade publicity department at W. W. Norton & Company, as well as an agency internship at Dystel, Goderich & Bourret. A graduate of the Walter Cronkite School of Journalism and Mass Communication with an emphasis in Public Relations, Morgan combines her passion for reading with her love of public relations to promote her authors and their stories with everyone. She has executed campaigns, including Three Dark Crowns by Kendare Blake, Keep Her by Leora Krygier, Sad Perfect by Stephanie Elliot, and others.